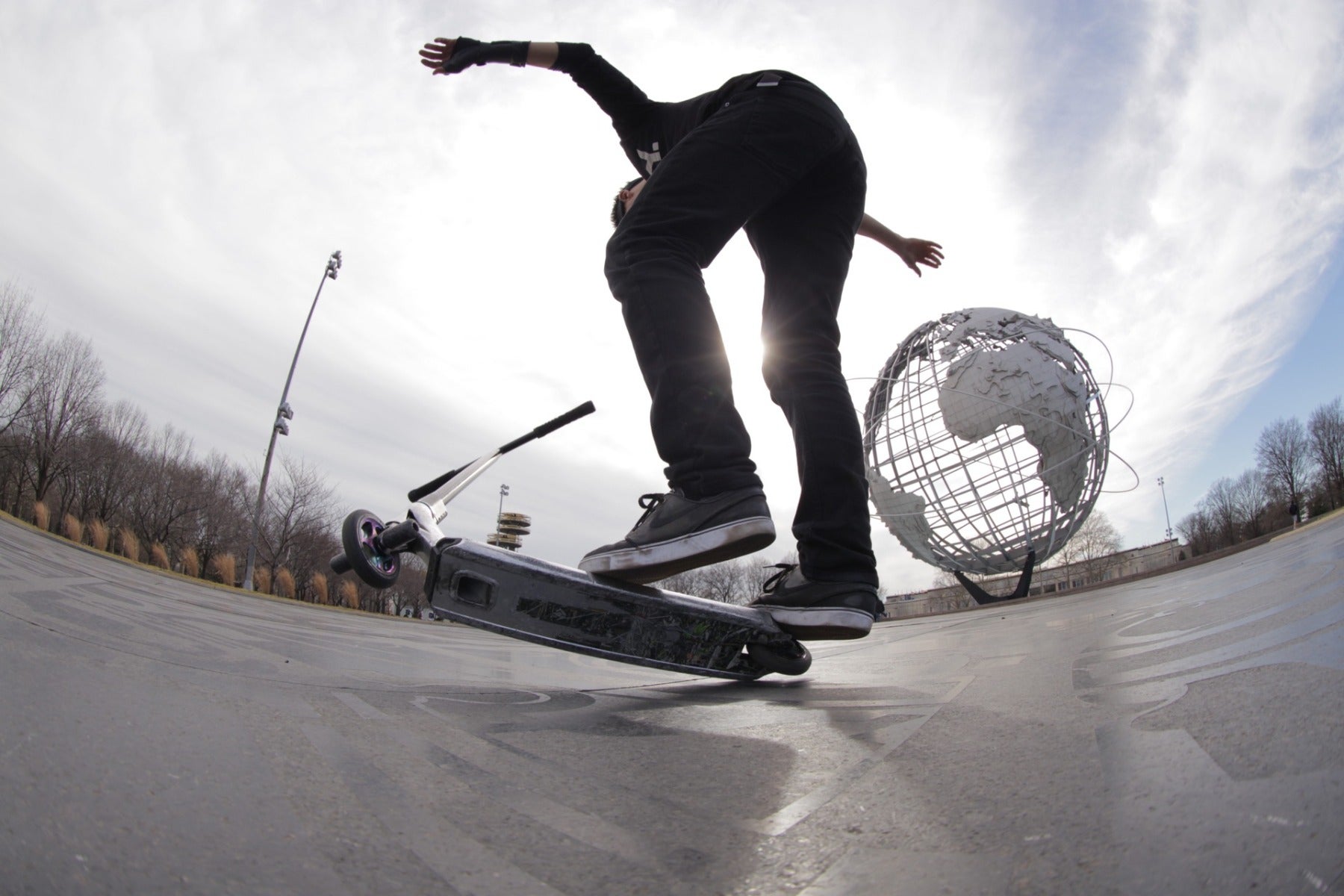 Fav Food:
Fruit and Yogurt
Fav Music:
Deadmau5
Fav Skatepark:
Maloof Skatepark
Fav Tour Location:
Montpellier France
Fav Crew to Ride With:
Flushing Crew
What Was Your First Trick You Had Dialed?
Manuals since day 1
Fav Trick Now?
Any flatland peg trick
What Do You Do Besides Ride?
Gym, Travel, Full Time Brand Ambassador
Who Did You Look Up To When You First Started Riding?
Josh Toy
Why Did You Start Riding Scooters?
The interest of pure fun
Fav Part of The Scooter Scene
Everything is still new and the ideas are endless
Why Do You Think Kids Should Get Into Riding Scooters?
It's addicting. You'll learn so much right away and you'll become addicted instantly.
Do You Listen to Music While You Ride? If So, What Gets You Pumped?
Yes, any trance/house.
What's Your Riding Philosophy?
Learn something new every day, scootering is endless
Explain The Biggest Street Spot/Jump You Ever Hit
The biggest stair set I've ever jumped was a 17stair and I cleared it with a barspin!