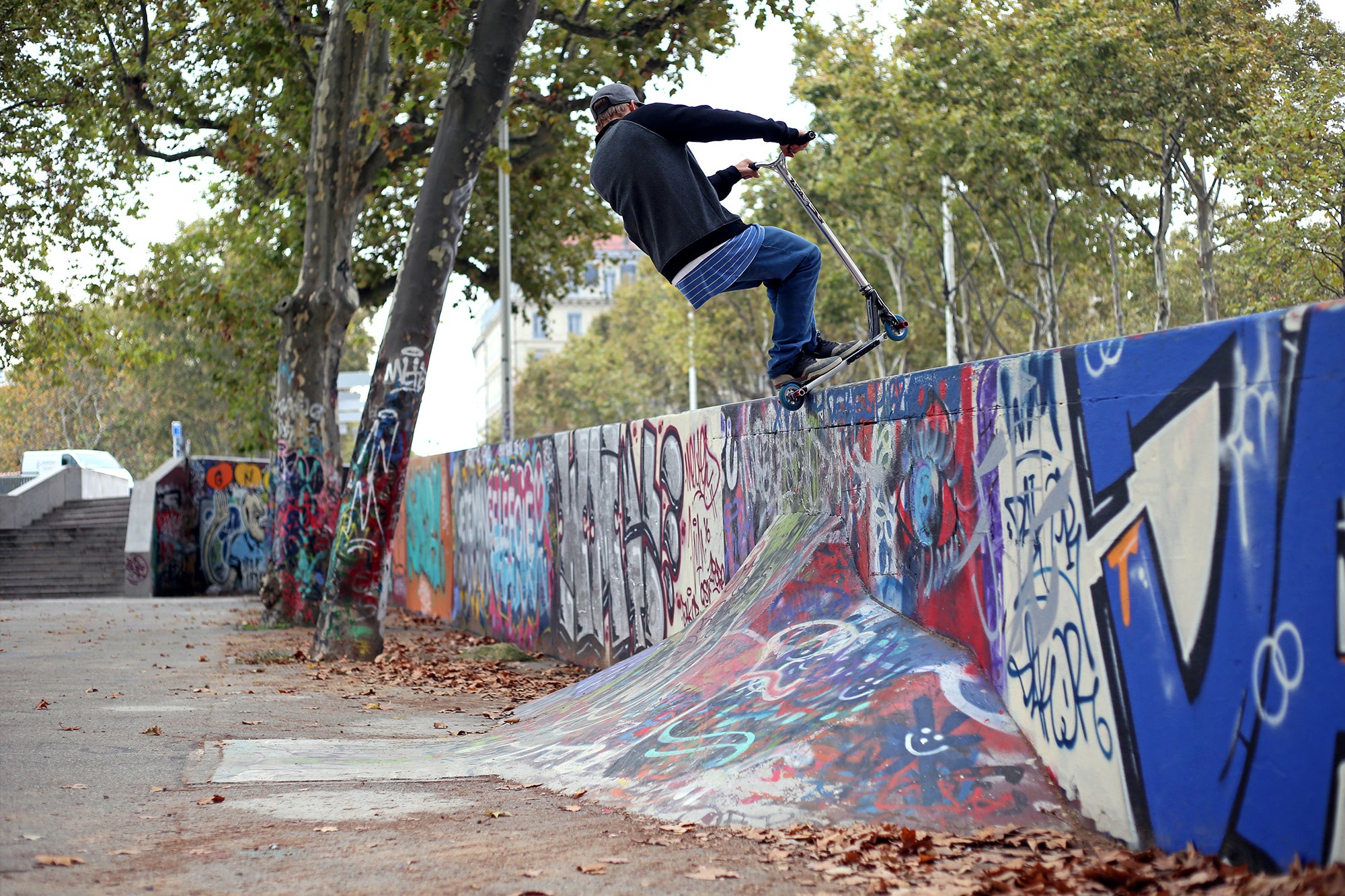 Fav Food:
Fillet Mignon
Fav Music:
French Rap
Fav Skatepark:
My local Nimes
Fav Tour Location:
Anywhere just to be on a trip is the life
Fav Crew to Ride With:
Blunt boys
What Was Your First Trick You Had Dialed?
Tail Whip
Fav Trick Now?
love Heel whips
What Do You Do Besides Ride?
Photograhy
Who Did You Look Up To When You First Started Riding?
The dissidence scooter shop team
Why Did You Start Riding Scooters?
It is the perfect mix of bike and skate, everything that I live for 
Fav Part of The Scooter Scene
The ambience, the pro riders are like a family
Why Do You Think Kids Should Get Into Riding Scooters?
They just have to get into something that makes them happy. Scooters make me really happy
Do You Listen to Music While You Ride? If So, What Gets You Pumped?
It depends but when I listen to heavy rap while riding it makes me think Im a Gangsta..LMAO
Comps or Filming
100% Filming